Sida 1 av 1

The Oxford Handbook of European Legal History
Pihlajamäki Heikki, Dubber Markus D. , Godfrey Mark, red.
Oxford University Press, Rättshistoria
Inbunden, 1216 sid, 2018, Pris: 2010 SEK exkl. moms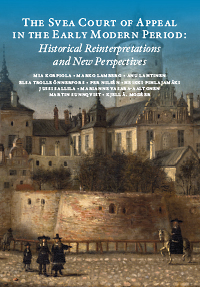 The Svea court of appeal in the early modern period — Historical reinterpretations and new perspectives
Korpiola Mia, Lamberg Marko, Lahtinen Anu, Önnerfors Elsa Trolle, Nilsén Per, Pihlajamäki Heikki, Sallila Jussi, Vasara-Aaltonen Marianne, Sunnqvist Martin, Modéer Kjell Å.
Jure, Rättshistoria, Processrätt
Inbunden, 445 sid, 2014, Pris: 385 SEK exkl. moms


Sida 1 av 1