Preliminärt pris: 3496 SEK exkl. moms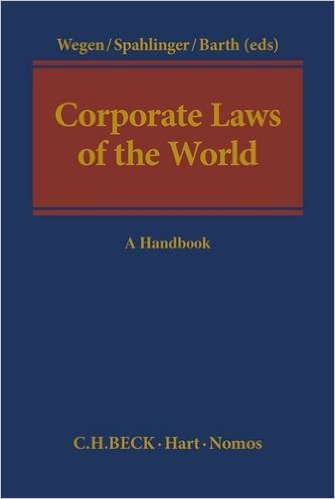 This handbook contains detailed reports on the corporate laws of almost 50 countries worldwide. Each country report is approximately 50 pages in length, following a common structure. Within each report the following information is presented:

The legal status of private limited liability companies; The legal status of public companies; Registration requirements; Foundation; Duration; Name; Legal capacity; Memorandum and Articles of Association; Capital and protection of capital; Rights and duties of shareholders; Corporate bodies and officers; Power of representation; Liability of corporate bodies; Liability of shareholders; Listing of the corporation; Employee participation; Annual financial statement: disclosure obligations; Transfer of shares; Encumbrance of shares; Establishment of branches; Insolvency; Liquidation and winding-up; Taxation; Conversion; Conflict of laws; Cross-border structuring; Overview of the law concerning capital markets.