Pris: 7275 SEK exkl. moms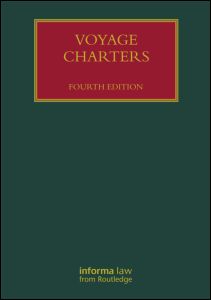 Widely regarded as the leading authority on voyage charters, this book is the most comprehensive and intellectually-rigorous analysis of the area, is regularly cited in court and by arbitrators, and is the go-to guide for drafting and disputing charterparty contracts.

Voyage Charters provides the reader with a clause-by-clause analysis of the two major charterparty forms: the Gencon standard charterparty contract and the Asbatankvoy form. It also delivers thorough treatment of COGSA and the Hague and Hague-Visby Rules, a comparative analysis of English and United States law, and a detailed section on arbitration awards.

Key features of the fourth edition:

•The only textbook to deal specifically with this key area of maritime law
•Written by an impressive team of highly-regarded maritime authorities from both sides of the Atlantic
•Contains a wealth of updated English and American case law and arbitrations, as well as addressing broader issues such as Rome II Regulation Convention regarding the conflict of laws
•Practical user-friendly guide, which is accessible not only to lawyers but also shipping professionals
•A new, detailed United States law section on COGSA
This book is an indispensable, practical guide for both contentious and non-contentious shipping law practitioners, and postgraduate students studying this area of law.