Pris: 1604 SEK exkl. moms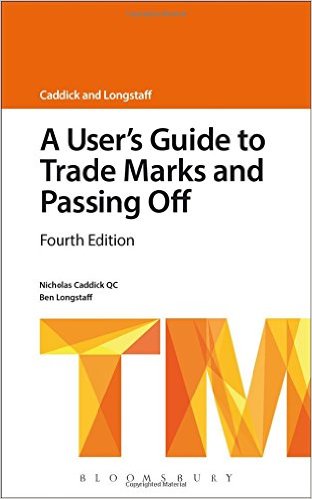 A User's Guide to Trade Marks and Passing Off, 4th edition focuses on the current law relating to the protection of registered trademarks and certain related rights. This includes registered trade marks, well-known trade marks, certification marks, collective marks, protested geographical origin indicators, international conventions, and Passing off. There is clear explanation of the underlying principles and concepts with a breakdown of procedural matters, thereby helping to tie the different areas together. Includes the following case law: Illustrative cases such as Lush, Scrabble, Starbucks, Glee Club and Jack Wills; Cadbury and what it means for registering colours as trade marks; How to tackle survey evidence after Interflora; Greek yoghurt continuing the Vodkat line of passing-off cases; Specsavers - Europe's view on the effect of using elements not included in a trade mark registration.

Contents:
Chapter 1 Introduction Chapter 2 What is a trade mark?
Chapter 3 Other kinds of mark collective and certification marks, and protected descriptions
Chapter 4 Absolute grounds for refusal
Chapter 5 Relative grounds for refusal of registration; trade mark functions; honest concurrent use
Chapter 6 Classification
Chapter 7 UK Procedure for the registration of a trade mark
Chapter 8 Application procedure before the OHIM
Chapter 9 International conventions the Madrid System
Chapter 10 Representation
Chapter 11 Invalidity
Chapter 12 Revocation
Chapter 13 Ownership of and dealings with trade marks
Chapter 14 Infringement and parties to infringement actions
Chapter 15 Defences, disclaimers and limitation
Chapter 16 Comparative and misleading advertising, and malicious falsehood
Chapter 17 Remedies
Chapter 18 Groundless threats
Chapter 19 Criminal offences
Chapter 20 Passing off
Chapter 21 Olympic symbols.