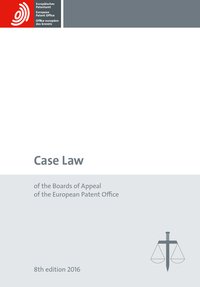 This 1 448-page book on the case law of the EPO boards of appeal provides a wealth of useful information for everyone concerned with European patent law.
Content description

The revised and expanded eighth edition is published in August 2016.

It takes account of decisions made available in writing by the end of December 2015, as well as a number of particularly important ones from the first months of 2016. It is an invaluable source of information for anyone concerned with European patent law - as are the supplementary publications "EPO Board of Appeal Case Law" of the EPO Official Journal.