Pris: 704 SEK exkl. moms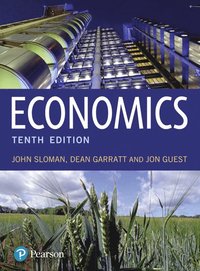 Economics is more than a textbook- its a rich resource providing a thorough grounding in economic

theory and practice, as well as an insight into the real issues and problems faced by economists today.

The 10th edition has been extensively revised and updated with cutting-edge content to reflect the fast-changing and complex world we live in; from globalisation to Google, Brexit to

the changing face of Europe and the developing world, the increasing influence of banks and financial institutions to the rise of populism - the need for economic solutions to global problems has never been greater.