Författare:
White Ian , McCall Simon
Titel:
Your Role as General Counsel � How to Survive and Thrive in your Role as GC
Anmärkning:
Utgivningsår:
2021
Omfång:
90 sid.
Förlag:
Globe Law and Business
ISBN:
9781787424029
Ämnesord:
Övrigt

---
Pris: 976 SEK exkl. moms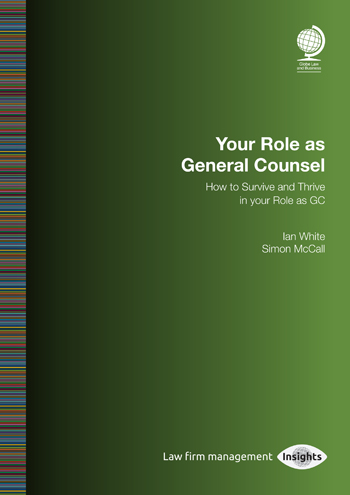 The role of General Counsel has never been more demanding: cuts on spending and doing more for less; a demanding board and Executive Committee; and a plethora of law and regulation.

This Special Report, by Ian White and Simon McCall, seeks to help address some of these challenges. By guiding you through the first 100 days in a significant role, it will show you how to navigate between acting as wise counsel to management while leading your team successfully.

It also covers:

- working with the board;

- coaching;

- developing a legal strategy;

- taking on the company secretarial role; and

- developing your career within legal and beyond.

This Special Report is a must-read for any current or aspiring GC, in-house legal teams, HR directors, CEOs and private practice lawyers who wish to know what to expect from the in-house teams.