Pris: 3326 SEK exkl. moms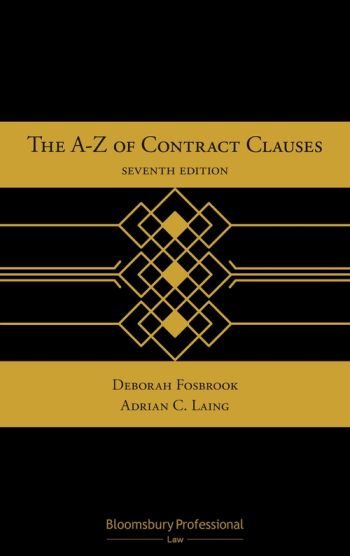 A master toolkit of contract clauses drafted by experts in copyright and contract.

Thousands of clauses ready for you to use and adapt. Save time and effort when creating a new licence, option, assignment or agreement for services for a contributor; drafting heads of agreements; amending a contract a third party has sent you; or updating and amending your existing in-house contracts.

Organised clearly by subject area, each main clause heading is further broken down across types of use such as film and television, general business and commercial, internet, websites, merchandising, publishing, services, and educational. Clauses are drafted from different angles and some are more innovative. It also includes a legal, commercial and business directory, which can be used to further develop your knowledge of the subject and find new contacts. This new edition has been updated to take account of new technology, legislation and the impact of the internet and social media.

New material includes:
- A greater emphasis on IP, trademarks and ownership of material, both the acquisition of rights and the retention of rights.
- 8 new short articles.
- New and innovative clauses which will then be used and adapted across many industry agreements.
- Expansion of the web directory.

New clauses relating to:
- Collaboration and funding agreements for a project.
- Purchase and sale of a list of assets.
- Website terms and conditions.
- Consent, data, privacy and data protection.
- Legal compliance and the limitation of risk exposure.
- Advertising, marketing, consulting and sponsorship.
- Subscription, on demand and other forms of payment and access.